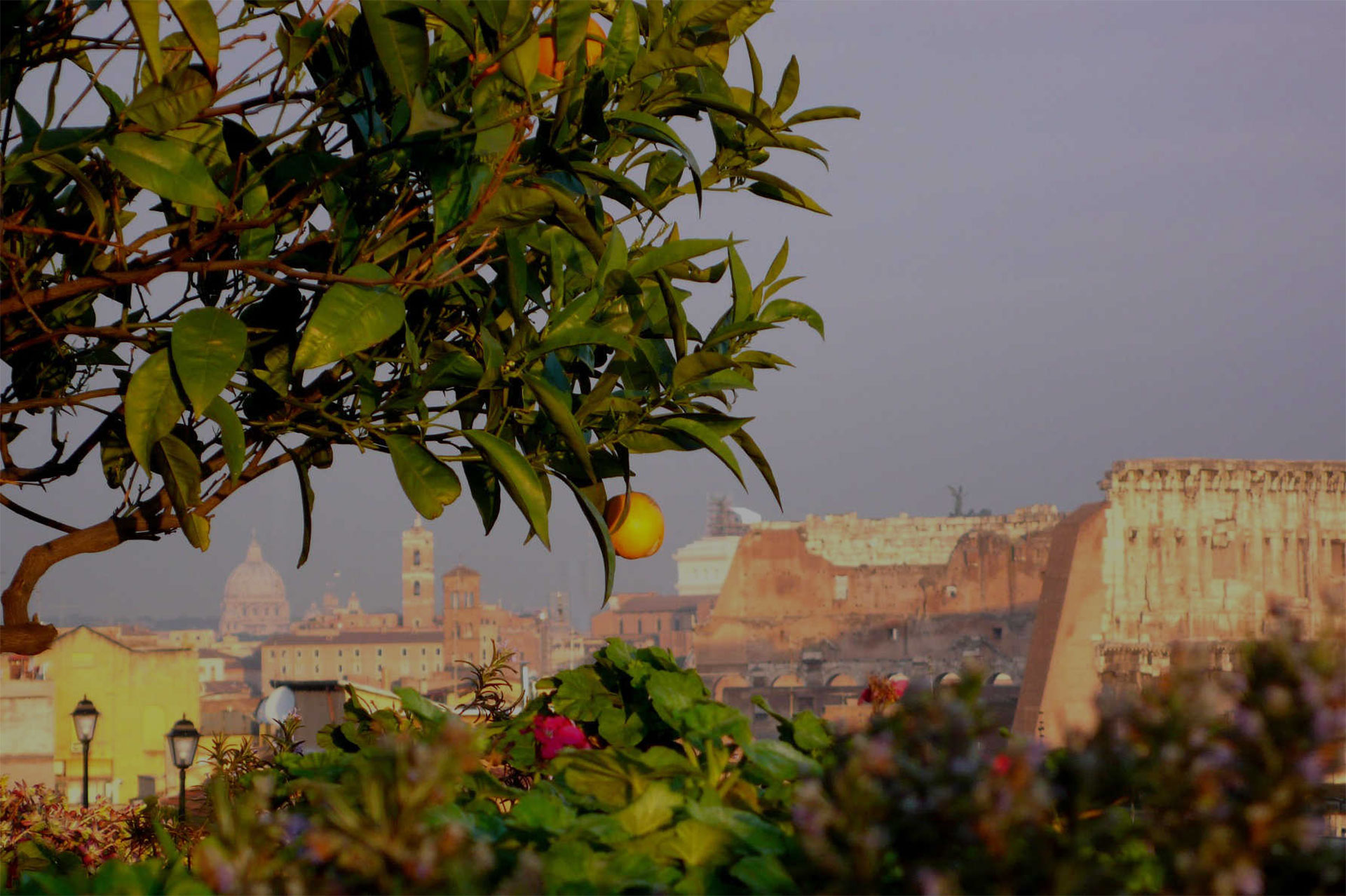 A peaceful haven
at a stone's throw
from the Colosseum
A peaceful haven

at a stone's throw


from the Colosseum
Un oasis de serenidad

del Coliseo
---
---
A pocos pasos del Coliseo y del Foro Romano, en el verde barrio del Celio, se encuentra el Hotel Lancelot, un encantador y acogedor tres estrellas donde recibirá la bienvenida con cordialidad y cortesía.
En un marco elegante y al mismo tiempo informal, le espera una atmósfera cálida y confortable, ideal para acoger a turistas de vacaciones en Roma o clientes en viaje de trabajo.
La zona que rodea el Hotel ofrece abundantes testimonios históricos y parques, y también restaurantes, bares y locales de copas donde se pueden disfrutar de momentos agradables al final de un día caracterizado por el arte y la cultura.
Nuestro personal está siempre disponible para proporcionarle informaciones  y consejos sobre itinerarios sugestivos para llegar a los monumentos más célebres o para moverse en la ciudad explorando los rincones más secretos, insólitos y fascinantes.
---
---
"The family-run Hotel Lancelot is just blocks from the Colosseum—but a world away from the throngs of tourists and traffic that surround it. It's a delightful throwback to a more genteel era of travel, when the pace was slower, the hospitality warmer and "connection" meant newly forged friendships rather than Wi-Fi."
The Telegraph
A comfortable refuge -a 60 room hotel with an elegant feel at a fair price. Located in a pleasant, low-key residential neighborhood a 10-minute stroll from the Colosseum it's quiet and safe with a shady courtyard, restaurant and bar…Faris and Lubna speak the Queen's English"
Rick Steves
"…one of Rome's best hotel values …is remarkable for the cheerfulness and graciousness of its multilingual staff "
National Geographic Traveler
"…merveilleux établissement tenu de main de maitresse par la mère et la fille, près du Colisée"
Marie Claire
"Albergo dalla piacevole atmosfera, offre un accoglienza cordiale in un ambiente confortevole."
Gambero Rosso
«
"a family-owned gem on a quiet street …a quick walk from the Colosseum "
The Washington Post
All rooms have en suite shower/bathroom facilities, air-conditioning (in summer), safety boxes, hairdryers and satellite TV. Wireless internet is available in all rooms and common areas of the Hotel. Some of our rooms have lovely terraces or balconies. The rooms are bright and airy, each with an individual character that reflects the care and attention given to detail.

El Hotel ofrece habitaciones luminosas y acogedoras, decoradas con un especial cuidado de los detalles y dotadas de todo el confort. Hay varias habitaciones con terraza, algunas de ellas con vista al Coliseo, una hermosa Suite con terraza que brinda un panorama que desde el Coliseo se extiende por toda la ciudad hasta San Pedro.
Para nuestros huéspedes discapacitados tenemos varias habitaciones con baños equipados, dos de ellas con acceso desde el patio, completamente privas de barreras arquitectónicas.
Nuestras
Habitaciones
Restaurante,
reuniones
e eventos